2018-2019 Public Psychiatry Fellows
Dr. Kate Benham-Suk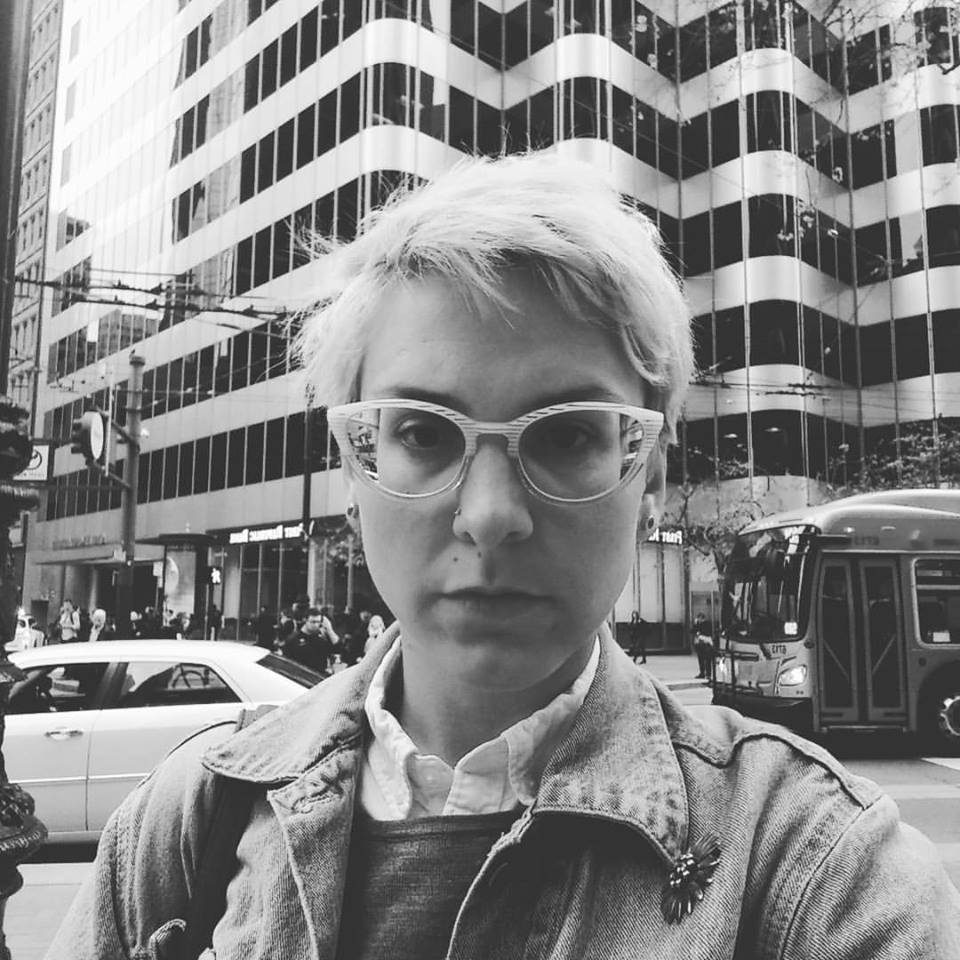 Dr. Kate Benham, a Bay Area Native, received her Bachelor of Arts in Feminist Studies from Stanford University. She left the Bay Area for New York where she received her MD at Columbia University, but returned for residency at UCSF. She is interested in the intersection of mental health and the criminal justice system, and hopes to do advocacy and clinic work in this arena when she finishes both her Public Psychiatry Fellowship this year and Forensics Fellowship next year. Outside of medicine her favorite activities are picnicking, backpacking, and reading in the sun.
Current position: Psychiatrist, Baywell Psychiatry Group
Dr. Robertino Lim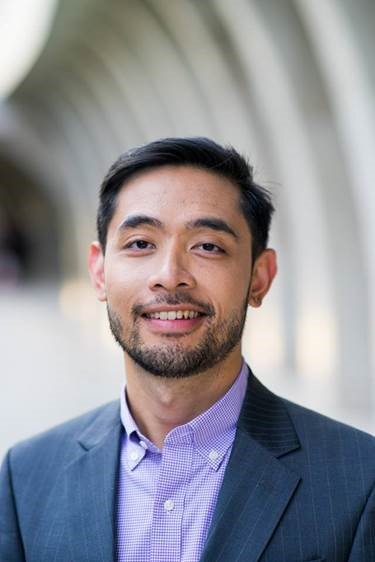 Dr. Robertino Lim was raised in New York and then attended Vassar College, where he majored in Science, Technology & Society with a focus on public health. He worked for 2 years in research at The Rockefeller University before heading to Boston for the combined MD/MPH program at Tufts University School of Medicine. After his 3rd year of medical school, Robertino served as a Doris Duke Charitable Foundation International Clinical Research Fellow in Malawi through UNC School of Medicine. He was then drawn to the San Mateo County BHRS Psychiatry Residency, where he now serves as Chief Resident, because of his desire to serve vulnerable populations. Robertino has a strong interest in health technology, systems innovations and psychotherapy. In his free time, Robertino enjoys making music, playing soccer and basketball, cycling and watching a great movie or TV show.
Dr. Bobby Mendenhall
Bobby is originally from Claremont, California, where he grew up and also went to college, majoring in Biology and minoring in Chicana/o Studies at Pomona College. After studying abroad in Australia during his junior year, he learned that there was a whole world outside of his hometown, and he subsequently moved to Boston, completing his medical school training and his psychiatry residency at Tufts. However, after learning that he was not built to handle another "snowpocalypse," he returned to California, to complete his child and adolescent psychiatry fellowship at UCSF. As a newly-minted child psychiatrist working for the San Francisco Department of Public Health, Bobby is thrilled to be a part of the Public Psychiatry Fellowship, so that he can gain a better understanding of how public health systems work and how he can help communities access them. In his free time, Bobby enjoys exploring the wonders of the city, anything related to superheroes (especially Batman), and searching through Netflix movies before ultimately watching an episode of Law and Order on TV even though he's already seen it.
Current position: Psychiatrist, Family Mosaic Project, San Francisco, CA
Dr. David Grunwald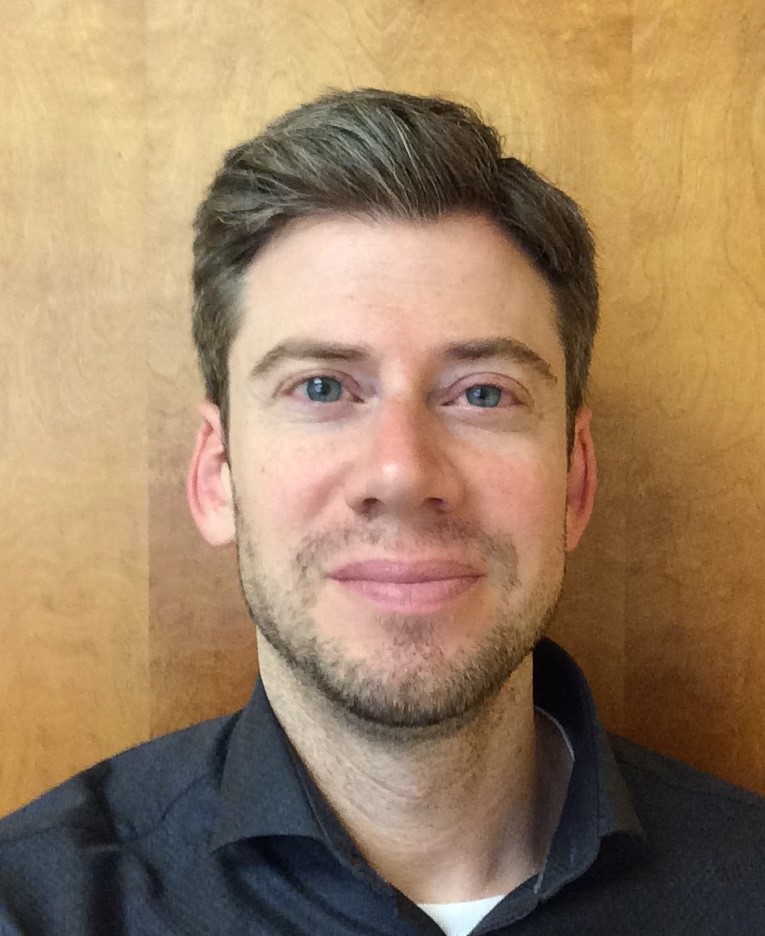 David grew up in Oakland and Berkeley, California. He studied psychology as an undergraduate at UC Berkeley and went to medical school at the UC Berkeley/UCSF Joint Medical Program, psychiatry residency at Yale, and child and adolescent psychiatry fellowship at Stanford. After completing fellowship, he began working as a child psychiatrist at the City and County of San Francisco Department of Public Health, working with children in the foster care system and at a wraparound service for children/families with more complex needs.  David is interested in the use and development of programs aimed at prevention and early intervention in mental illness. He enjoys spending time with friends/family, various sports and outdoors activities, listening to live music and occasional attempts at playing "music" on the piano.
Current position: Psychiatrist, Family Mosaic Project, San Francisco, CA
2017-2018 Public Psychiatry Fellows
Dr. Kei Yoshimatsu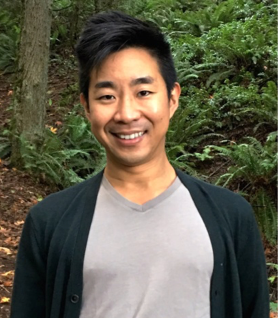 Dr. Kei Yoshimatsu was born in Sydney, Australia, spent early childhood in Tokyo, Japan, and then grew up in Los Angeles, California. He majored in Molecular Biology at UCLA, though he much preferred hanging out in the Philosophy department which ended up being his minor. For medical school, he journeyed to rural Minnesota to study at Mayo Clinic where he spent most of his time complaining about the frigid weather! After three years of training at UCSF, Kei is interested in many different areas of psychiatry, including public psychiatry (thinking intersection of trauma, structural violence, and mental illness) as well as psychodynamic psychotherapy (learning about the fascinating workings of the unconscious). In his free time, he will be found in various eateries around SF or wineries around Napa!
Current position: Psychiatrist, Santa Clara Homeless Mental Health Program, San Jose, CA
Dr. Pilar Abascal
Dr. Pilar Abascal, a Bay Area native, received her Bachelor of Science in Biology from Stanford University.  After graduation, she moved to rural Peru where she served as a Peace Corps Volunteer for two years.  Upon her return, she worked as a nutrition advocate at statewide food policy organization in San Francisco, where she coordinated research on early childhood nutrition.  She received her M.D. from UCSF where she became interested in psychiatry during her clinical clerkships at the SFVA and SFGH.  She completed her psychiatry residency at UCLA where her interests included reproductive psychiatry, addiction medicine, and health services research. She is thrilled to be returning to UCSF to join the Public Psychiatry Fellowship.
Current position: Psychiatrist, Mission Mental Health Services, San Francisco, CA
Dr. Colin Buzza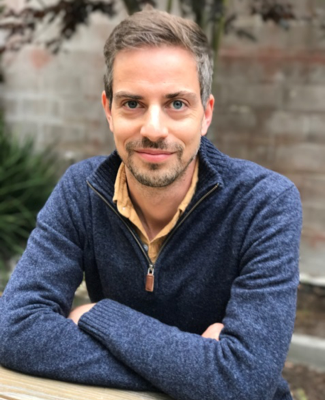 Dr. Colin Buzza grew up in Minnesota then attended Wartburg College in Iowa, where he studied biology.  In college, and after he spent time traveling and eventually moved to Edinburgh, Scotland, where he received an MSc in medical anthropology from the University of Edinburgh.  Medical anthropology helped cement his interest in medicine while sparking an interest in psychiatry in particular. After graduation he returned to the Midwest, where he completed an MD/MPH at the University of Iowa.  Experiences in medical school helping to coordinate a free mental health clinic guided his course towards public psychiatry, and this interest helped attract him to UCSF for psychiatry residency.  During residency he has served as an APA Public Psychiatry Fellow and has developed additional interests in advocacy, education, and cultural psychiatry.  Outside of medicine he enjoys cooking, photography, and exploring cities and nature on foot.
Dr. Jessica Koenig

Dr. Jessica Koenig was born in Bern, Switzerland and grew up on Galveston Island in Texas. She got her B.S. in Neuroscience from Trinity where she also played soccer and was selected as an All-American player. She received the Humanism Award while in medical school at The University of Texas Medical Branch-Galveston and graduated in 2013. She served as Chief Resident while she completed her psychiatry training at Dell Medical School at The University of Texas-Austin. During residency she was involved in advocacy and research in mental healthcare access with SIMS, a nonprofit for mental health and substance abuse treatment servicing local musicians that could not access care.  Her professional interests include community mental heath, academic medicine, trauma and substance use disorders. In her free time Jessica enjoys hiking, playing soccer and spending time with her dogs.
Current position: Psychiatrist, HeathRIGHT360, San Francisco, CA
Dr. Arter Biggs

Dr. Arter Biggs is a native of Birmingham, Alabama, and a graduate of Vanderbilt University School of Medicine in Nashville, TN. He is currently a psychiatry resident at San Mateo County Psychiatry Residency training program which is based in community mental health and serving the needs of the severely mentally ill. His clinical interests include public health, CBT for psychosis, and addiction psychiatry.
2016-2017 Public Psychiatry Fellows
Dr. Aislinn Bird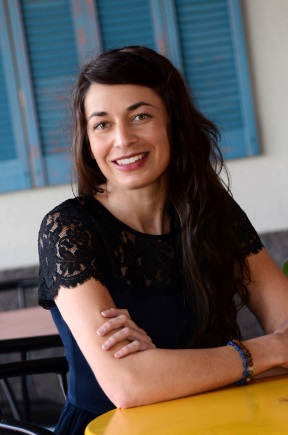 Dr. Aislinn Bird, a Bay Area native, honed her interest in medicine and psychiatry as a volunteer at the Haight Ashbury Free Medical Clinic and as a Case Manager for Community Focus, which serves people with serious mental illness in San Francisco. After earning her MD at UC Irvine Medical School and a MPH at California State University, Long Beach, she entered residency in the Stanford University Psychiatry and Behavioral Science Program where she served as a chief resident. While at Stanford, Aislinn helped teach an undergraduate study abroad course in Cambodia, taught yoga at an East Palo Alto High School as part of her research on the benefits of mindfulness for adolescents, and focused heavily on psychotherapy with a special interest in psychodynamic, couples and CBT for psychosis. Her clinical interests include public health and policy, community program development, mindfulness, nutrition, teaching, and psychotherapy. In her free time, she can be found backpacking, biking, gardening or helping to raise backyard chickens.
Current position: Psychiatrist, TRUST Clinic, Alameda County Health Care for the Homeless, Oakland, CA
Dr. Regan Carey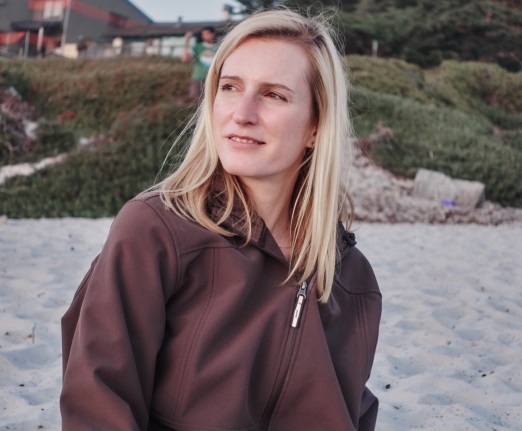 Dr. Regan Carey was born and raised in Western Pennsylvania in one of the small river towns outside Pittsburgh. After studying English and Writing at Chatham College, she worked and travelled several years before heeding the call of medicine. She returned home to Pittsburgh for medical school, then did a pediatric internship at Harbor-UCLA, an experience which furthered her longstanding passion for working with underserved populations, as well as inspiring an interest in improving systems of care. She then completed a psychiatry residency at Stanford, where experiences working with community mental health and severe mental illness were especially salient for her. In her free time Regan enjoys hiking and exploring the natural wonders of California.
Current Position: ZSFG Psychiatry Attending, UCSF Associate Physician, San Francisco, CA
Dr. Kory Combs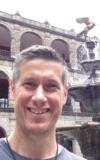 Dr. Kory Combs grew up in Southern California as the youngest of nine children. He graduated from Occidental College in 1992 with a BA in English and Comparative Literature and then took his first job working at a homeless shelter as a social worker and overnight supervisor. There, he began to realize that he loved working with folks caught in the overlaps of poverty, homelessness, mental illness, and addiction. He then worked for Glendale Unified School District for 15 years as an English teacher, basketball coach, and guidance counselor before he decided to make a big jump into medicine. He studied at Duke University, and knowing he wanted to pursue psychiatry, he did research on insomnia and depression. After three years of residency at UCSF, his interests within psychiatry are still very broad, but he has special interest in the intersection between public psychiatry and forensics. He is THRILLED to be a part of the Public Psychiatry Fellowship at UCSF!
Dr. Carrie Cunningham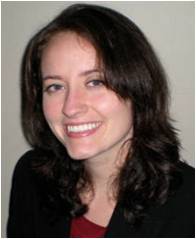 Dr. Carrie Cunningham grew up in San Diego and received her Bachelor's degree in Biology and Women's Studies at Yale University focusing on Women's Health and Public Policy. She returned to California, obtaining her MPH at the University of California, Berkeley in Health and Social Behavior and graduating from UCSF School of Medicine. She completed a Family Medicine Residency at UCSF/San Francisco General Hospital and is a board certified Family Medicine physician. Drawn to Psychiatry since medical school, she further recognized the importance of increasing mental health care access as a resident in primary care. She then headed back to the East Coast to pursue sequential training in Psychiatry at Cambridge Health Alliance. There she was the Integrated Care Chief with interests in curriculum development, mixed methods research, and adapting Integrated Care models for people with severe mental illness.  She is excited to return to San Francisco for the UCSF/SFGH Public Psychiatry Fellowship and combine her training in Psychiatry and Family Medicine.
Current position: Medical Director, UCSF/ZSFG Division of Citywide Case Management, San Francisco, CA
Dr. Farah Zaidi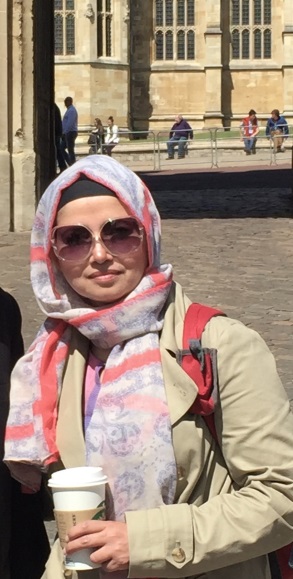 Dr. Farah Zaidi is a graduate of Liaquat University of Medical and Health Sciences in Pakistan and is a Psychiatry Resident at San Mateo County Psychiatry Residency Training Program. Farah began her residency in OB/GYN but subsequently shifted her focus to Psychiatry after a trip to Pakistan during which she witnessed the physical and psychological devastation of underserved communities after a major flood. In 2012, Farah also volunteered at UCSD department of Psychiatry with Dr. David Janowsky. They worked on a research project focusing on personality profiles of patients with various psychiatric disorders. Farah's professional interests include women and minority mental health, community psychiatry, physicians and residents' wellbeing and psychotherapy. Farah is a Resident Councilor in Northern California Psychiatric Society (NCPS), APA's district branch as well as an active member of NCPS's Wellness Committee. She speaks English, Urdu, Hindi and basic Spanish. In her spare time she enjoys traveling, reading, watching movies, hula hooping, meditation, walking on the beach and spending time with family and friends.
2015-2016 Fellows
Dr. Anna Fiskin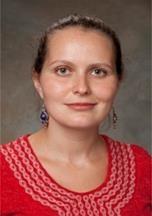 Dr. Anna Fiskin was born in Belarus and immigrated to the United States at age eleven. She obtained her MD at Case Western Reserve University and an MSc in Medical Anthropology at Oxford University. Throughout her time in medical school, she sought out opportunities to work on health promotion in the community. This ranged from volunteering to design nutrition workshops for the student run free clinic, collaborating with an African American congregation in Cleveland to develop a Health & Wellness series, or organizing diabetes workshops within the Lumbee tribe as a health justice intern in North Carolina. Her decision to become a psychiatrist was sealed after she did a Community Mental Health rotation in her fourth year.  She observed the development of a mental health clinic within a recovery oriented clubhouse and traveled to see clients in homeless shelters and tent camps to provide mental health treatment alongside social services.  It was during this experience that she saw how she could have a career that brings together her interests in community organizing and public health with stimulating and rewarding clinical work. During residency, she worked at the Connecticut Mental Health Center serving those with chronic mental illness and in the Specialized Treatment for Early Psychosis clinic. She also worked with the Programme for Improving Mental Health Care on a project to pilot integration of mental health with primary care in several districts in Nepal. During these experiences, it became clear to her that in order to create mental health services that meet the needs of community members and health providers at home and abroad, she will need advanced training in Public Psychiatry.
Dr. Dawn Sung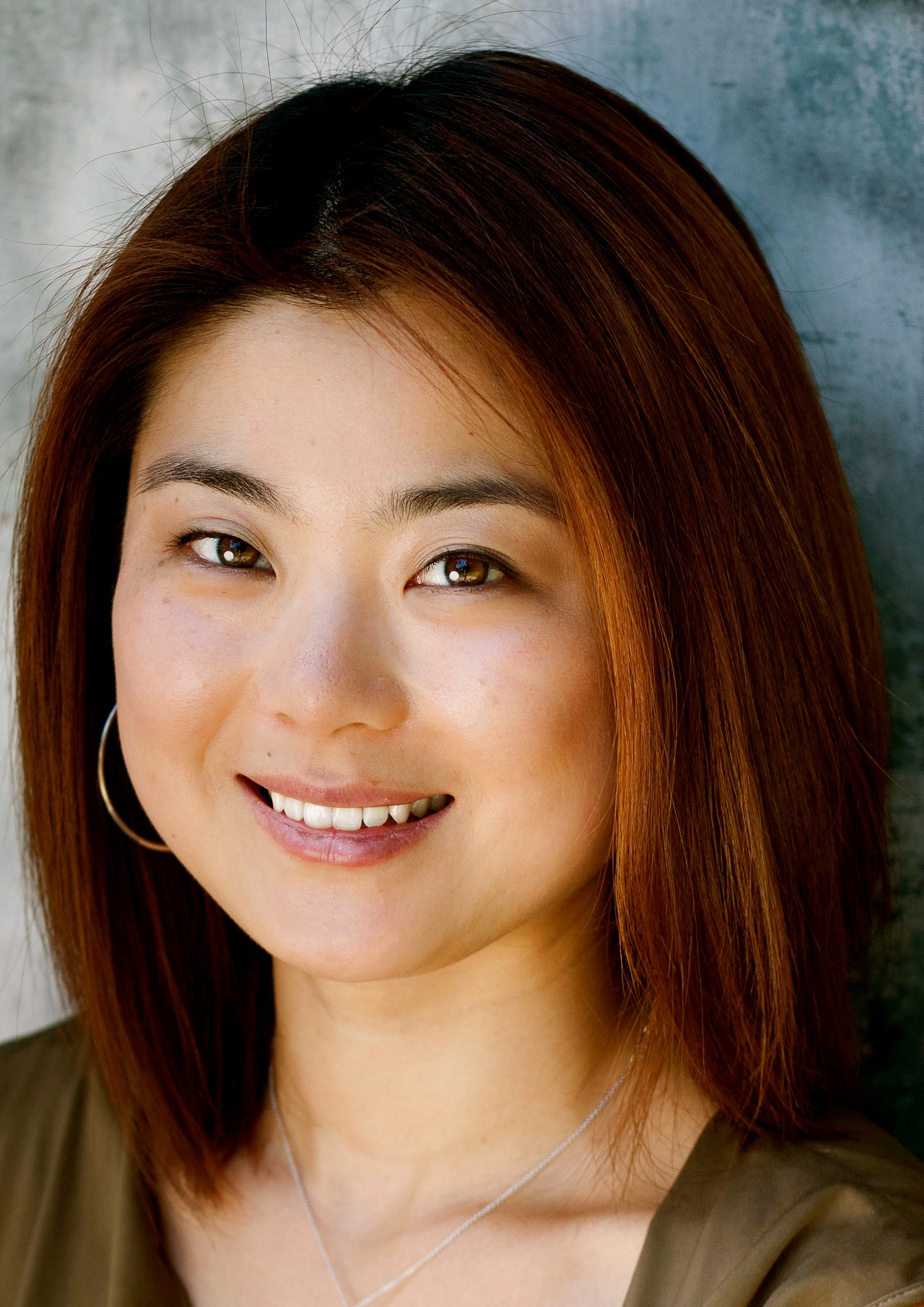 Dr. Dawn Sung was born in San Francisco General Hospital to Korean immigrant parents and grew up in the East Bay area.  She attended UC Berkeley for her undergraduate studies, where she began volunteering with homeless and mentally ill communities.  She was also a health policy intern at the Greenlining Institute, where she advocated for underserved minority communities at the state level.  After graduating she volunteered for a year as a Community Appointed Special Advocate (CASA worker) for Alameda County with foster youth in inner-city Oakland.  She then attended UC Davis School of Medicine and fell in love with psychiatry while working with ethnic minority community clinics and conducting cross-cultural research in India and Kenya.  She pursued her psychiatry residency and child psychiatry fellowship at New York University/Bellevue Hospital.   While there she helped to found the Association for Culture and Psychiatry and in the past year both taught and developed a course on cultural issues in child mental health for undergraduates at NYU.  Dr. Sung has returned to San Francisco to pursue further training in public psychiatry and systems of care.  Her interests are in working with underserved minority youth, adults, and families, community program development, and providing culturally sensitive care.
Dr. Christopher White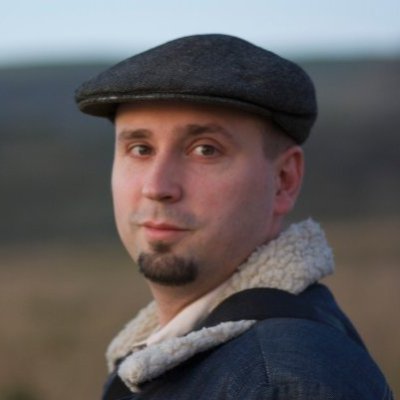 Dr. Chris White grew up just outside the mighty town of Okanogan in rural Washington State, where he learned to fish and hike from a young age. After graduating high school, he relocated to California and graduated from UC Santa Cruz with a double major in Mathematics and Philosophy.  During this time he took a year abroad in New Zealand and traveled throughout Southeastern Asia and really enjoyed himself. He returned home and gained his pre-requisites for medical school at Humboldt State University, where he discovered a passion for extremophilic microorganisms and kinetic sculptures. He raced in the "Kinetic Grand Championship" in Arcata, California, with his good friend. He attended medical school at UC Davis. During this time, he co-directed a student-run clinic focused on providing psychiatric and medical care to Sacramento's homeless population and hiked the John Muir Trail with his beautiful wife. He is now at San Mateo Behavioral Health and Recovery Services Psychiatry Residency Program. He is an APA Public Psychiatry Fellow and counts himself lucky to be able to care for the underserved in San Mateo County. His interests include tele-psychiatry, hypnosis, hot yoga, group therapy, relational psychodynamic psychotherapy, community psychiatry, and health informatics.
Dr. Keith Wood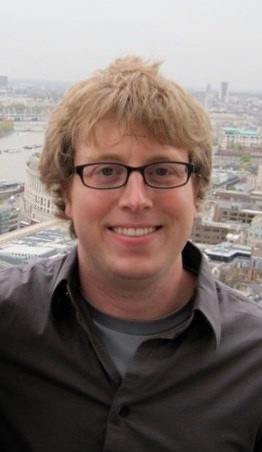 Dr. Keith Wood grew up in Louisville, Kentucky. He attended the University of Kentucky where he engaged in leadership with campus community service organizations and conducted research in organic chemistry. Keith graduated summa cum laude with a B.S. in biology and shortly after entered medical school at the University of Louisville where developed interests in the interaction between mind and body. Upon completion of medical school he entered residency training in psychiatry at Washington University in St. Louis. While at Washington University he became actively involved in medical student education, conducted research examining the relationship between personality characteristics and subjective well being in patients with severe mental illness, and developed an interest in methods of mental healthcare delivery in the outpatient setting. Following residency, Keith completed a Master's in Population Health Sciences at Washington University to further his knowledge of public health and statistical methods in medicine. His areas of clinical interests include psychopharmacology, consultation-liaison psychiatry, substance use disorders, and public health.
Current Position: ZSFG Psychiatry Attending, UCSF Assistant Clinical Professor, San Francisco, CA
2014-2015 Fellows
Dr. Richard Feng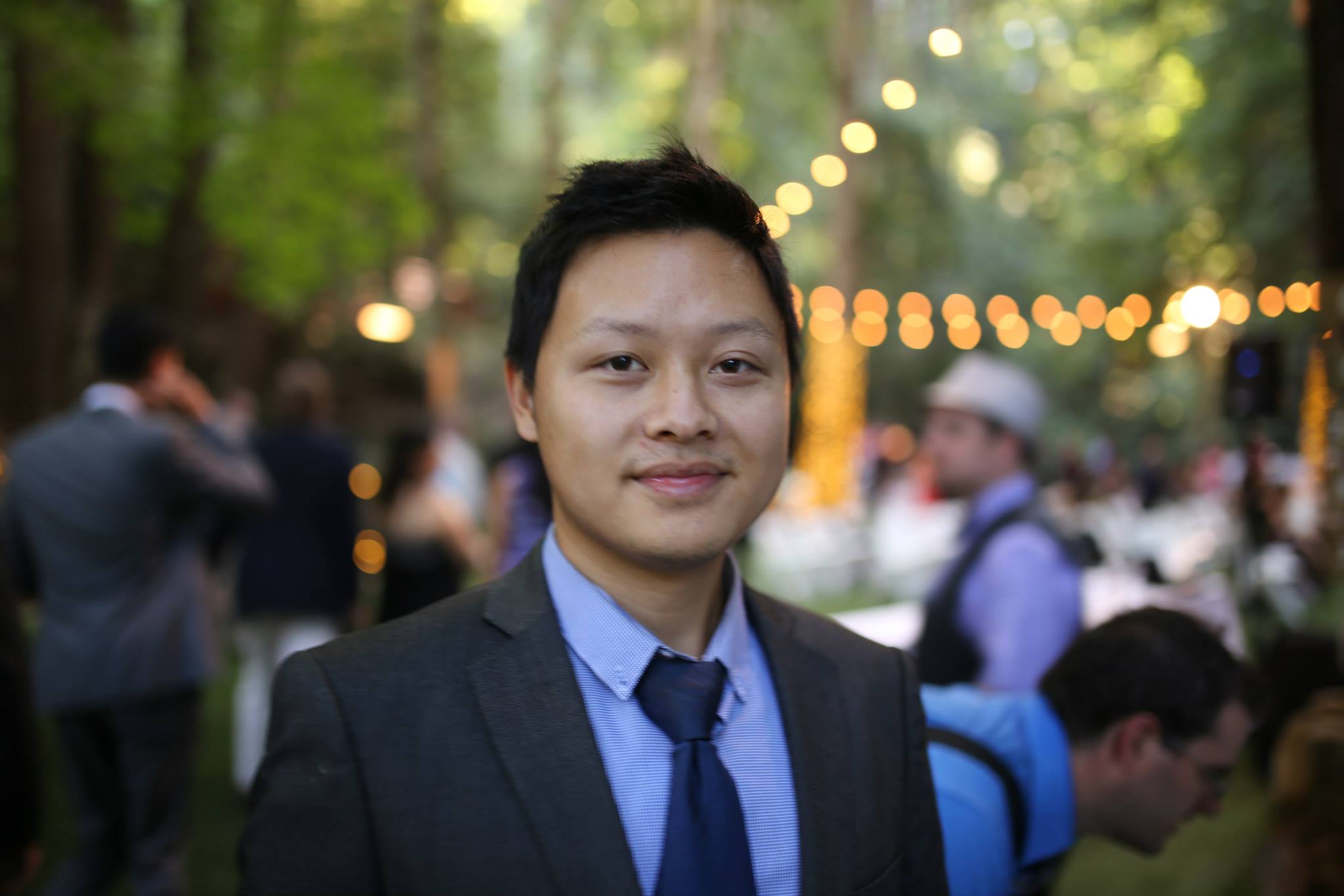 Dr. Richard Feng grew up in San Francisco to first generation immigrant, working class parents and was immersed, literally from birth, in an urban environment of incredible diversity as well as notable disparity. He attended public schools in San Francisco, an experience that helped to foster his interest in systems and marginalized communities. He graduated from Pomona College with a degree in History. During his time at college, he engaged himself in student advocacy organizations dedicated to social justice. After graduating, he completed Public Allies, an Americorps program. During his time in Public Allies, he worked full time at a non-profit, and collaborated with community members to organize community-led youth programs. His interest in social justice, communities, social disparities, led him to Charles Drew /UCLA Medical School, an institution in south Los Angeles with a clear mission statement of training physicians to serve and advocate on behalf of marginalized urban communities. Dr. Feng returned to San Francisco to pursue psychiatry residency training at UCSF, where he is taking advantage of the opportunity to fully engage at all levels of health care delivery.
Current Position: Staff Psychiatrist, Richmond Area Multi-Serices, Inc. (RAMS), Richmond, CA
 Dr. Melissa Goelitz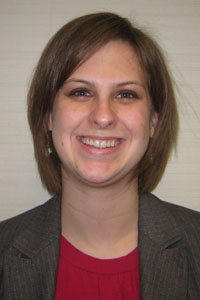 Melissa is a native Midwesterner originally from Illinois. She completed undergraduate work at University of Illinois Urbana-Champaign where she majored in Molecular and Cellular Biology and Psychology with a minor in Chemistry before starting her journey north. Moving to the big city, Chicago, she completed medical school at University of Illinois. While aware of her long time passion for working with and advocating for uninsured patients, Melissa was not initially planning for a career in psychiatry. However, during her rotation, Melissa recognized her excitement at providing care on a daily basis. She continued her trek north to Madison, for residency at the University of Wisconsin. While there, she participated in numerous activities including the clinical educator track, community psychiatry track, and was a chief resident during her final year of training. Her areas of interest are certainly varied ranging from teaching to chronic mental illness to working with patients who have HIV to working with the Deaf and Hard of Hearing population.
 Current Position: Inpatient Attending Psychiatrist, William S Middleton VA Hospital, Madison, WI
Dr. Anand Iyer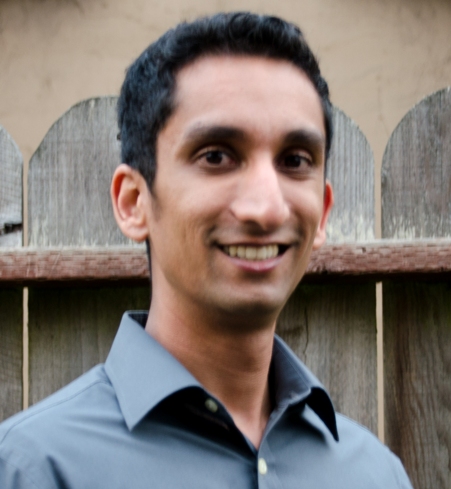 Dr. Anand Iyer grew up in the Los Angeles area. He completed his undergraduate degree in Psychology at UCLA, where he also engaged in leadership within South Asian community/social organizations. He then attended medical school at the University of Southern California. During his time at UCLA and USC, he engaged in psychiatric sleep and genetics research. He currently is completing his psychiatry residency at UCSF, where he received a PGY-3 Medical Student Teaching Award. His experiences in public clinical settings, such as LAC+USC Medical Center and San Francisco General Hospital, led him to develop an interest in working with and improving care delivery to underserved and socioeconomically marginalized patients. His other current interests include healthcare systems, consultation psychiatry/integrated care, PTSD/complex trauma, substance use disorders, and integrative psychotherapy.
Current Position: Psychiatrist, Laguna Honda Hospital and ZSFG Behavioral Health Center (San Francisco Department of Public Health), San Francisco, CA
2013-2014 Fellows
Dr. Megha Miglani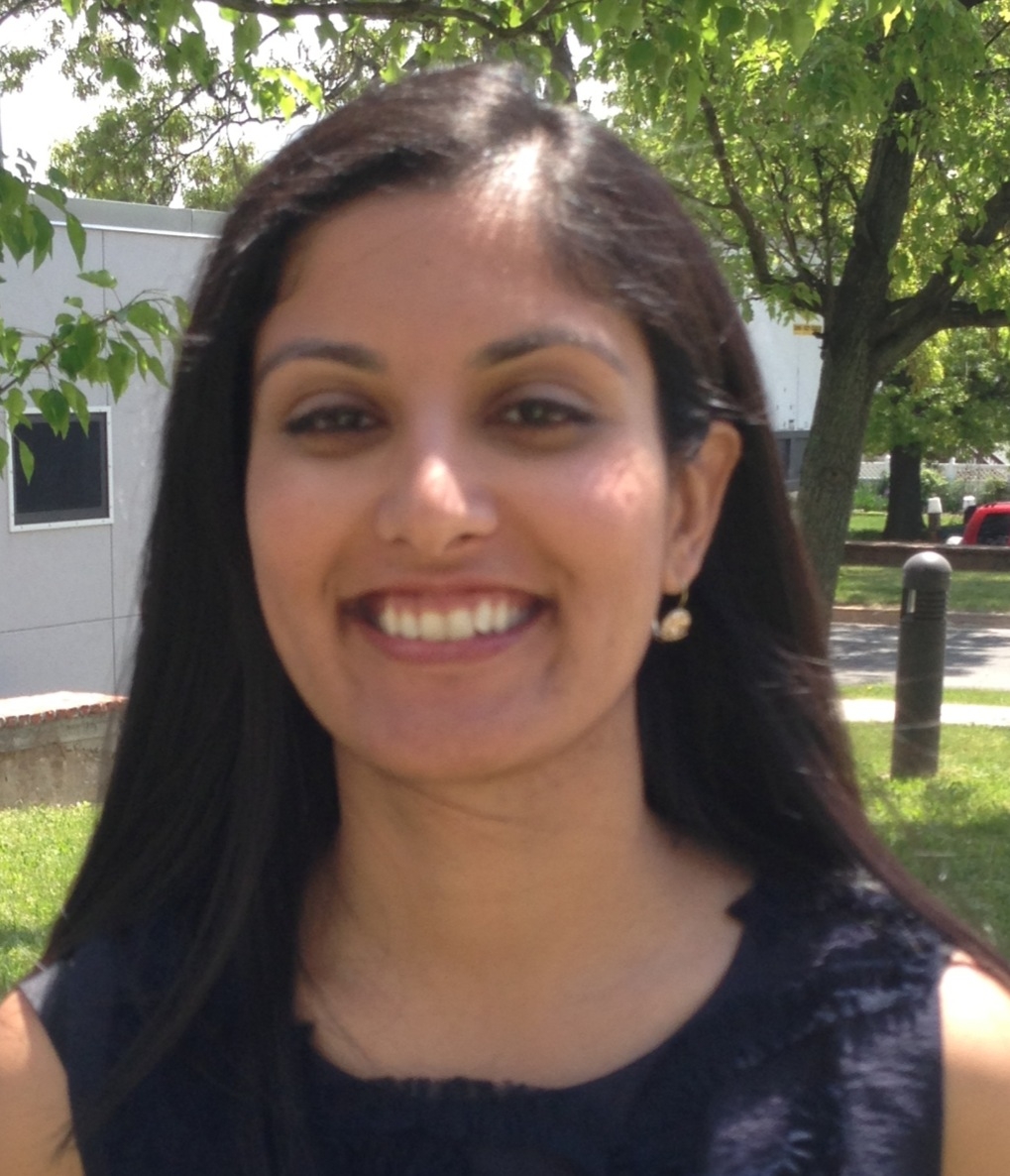 Dr. Megha Miglani grew up in the Midwest but spent her formative years in the San Francisco Bay Area, moving during early childhood. She graduated with honors from UC Berkeley with a degree in Economics and a German minor. During her time at Berkeley, she first discovered an interest in public health and education while serving as a teaching assistant for a large student-run seminar on issues in healthcare and medicine. She moved south to attend the Keck School of Medicine of USC in Los Angeles and had the opportunity and pleasure of training at the busy LAC+USC Medical Center. After graduation, Dr. Miglani started her psychiatry residency at Cedars-Sinai Medical Center (CSMC) and became involved in graduate medical education as Co-Chair of the Housestaff Executive Committee. The closure of CSMC's inpatient and outpatient psychiatric services prompted Dr. Miglani to venture east and join Yale University as a Chief Resident on the Consult-Liaison Service at the VA. At Yale University, she expanded on her interest in education, creating a weeklong workshop curriculum for 2nd year medical students. Her unique experiences during residency have only furthered her interest in public psychiatry, medical education and community advocacy. 
Current position: Outpatient Psychiatrist, Kaiser, Portland, OR
Dr. Meena Rajendren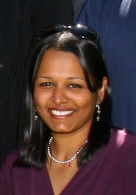 Meena graduated from medical school in India. After moving to the United States, she spent some time doing research at UCSF and at the UC Davis MIND Institute where she worked with Fragile X Associated Tremor and Ataxia patients and their families. She completed her psychiatry residency at the University of Nevada in Reno where she also served as chief resident. During residency, she published a book chapter on Amphetamines and Drug Policy. Her current interests include public psychiatry, working with ethnic and minority groups, psychodynamic concepts, teaching, supportive and acceptance/commitment therapy, mindfulness based practice and women's mental health. Meena enjoys traveling, hiking, playing tennis, reading, cooking international cuisine and hosting parties.
Current Position: Private Practice, Comprehensive psychiatric services, Walnut Creek, CA 
Dr. Summer Savon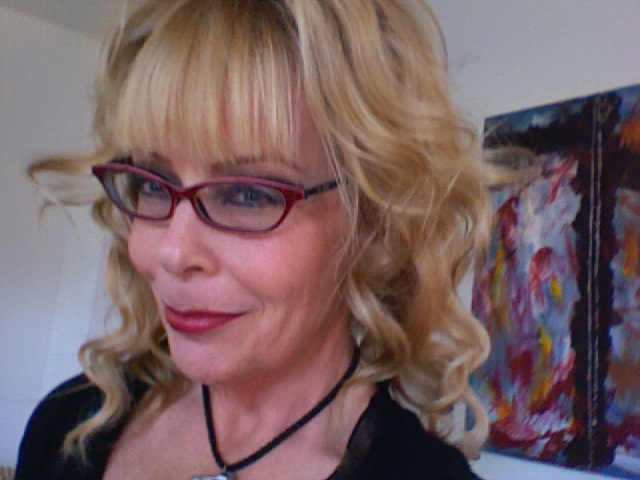 Dr. Summer Savon is a native of upstate New York where she was named a Regents Scholar. She completed her Bachelor of Science degree with a double major of zoology and music at Brigham Young University in Provo, Utah.  In a desire to understand life starting from its molecular foundation, she obtained her PhD in Biochemistry at Case Western Reserve University in Cleveland, Ohio. As a basic scientist her work focused on protein-DNA interactions in the promoter regulatory region of the gene which codes for the rate-limiting enzyme of gluconeogenesis. She then embarked on a distinguished teaching career in medical school both stateside and in the Caribbean. Exposure to situations where cultures collide and socially marginalized populations are at risk of inequitable treatment, led her to develop strong interests in the universal questions of what makes life valuable and rewarding. In order to better serve others in their quest for emotional health, she then obtained her MD at the Medical College of Toledo in Ohio. She is especially focused on removing barriers to universal availability of behavioral health services, including preventative measures.  She also champions the role of liberal arts, especially music, in promoting mental health. Additional interests include public psychiatry, cross-cultural psychiatry, and the use of psychodynamic concepts, mindfulness meditation, and complementary treatment modalities to foster well-being. 
Current Position: Staff Psychiatrist, Community Psychiatry, Oakland, CA
2012-2013 Fellows
Dr. Serina Deen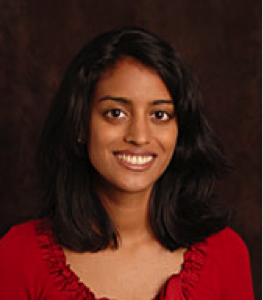 Dr. Serina Deen graduated magna cum laude from Princeton University with a degree in Psychology.  After graduation she spent a year working as a lab manager and research assistant at Stanford University, researching facial recognition using fMRI.  She then attended Mount Sinai School of Medicine, completing a dual MD/MPH program. During medical school she spent a summer working at the Hospital de Clinicas in Montevideo, Uruguay and served as co-president of the International Health Society.  She also spent a year working at UCSF in the Multiple Sclerosis Center, and authored research papers looking at the effect of medication on location of multiple sclerosis relapse.  After graduation, Dr. Deen started her psychiatry residency at Columbia University.  She published a paper about using a narrative writing exercise to foster empathy with hard-to-reach patients, and co-taught a medical student seminar in non-fiction writing.  She was awarded a fellowship with the Group for Advancement of Psychiatry, and will co-lead a workshop at the American Psychiatric Association about teaching doctors how to write for the lay public.   Her current interests include public psychiatry, non-fiction writing, global mental health, and complementary and alternative medicine.
Current Position: Private Practice, Faculty at Oregon Health and Sciences University, Portland, OR
Dr. Jarrell Meier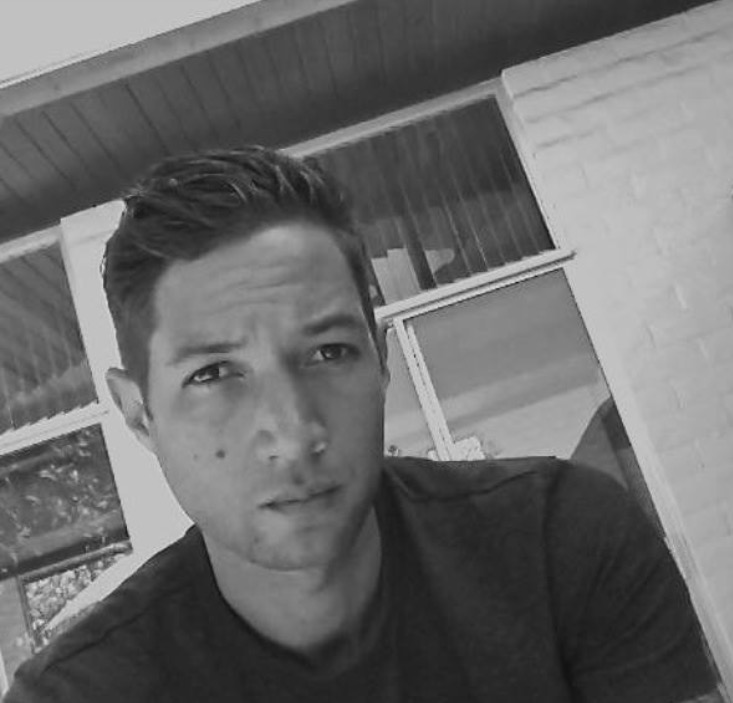 Dr. Jarrell Meier grew up on the Central Coast of California. He received his undergraduate degree in Integrative Biology from UC Berkeley and worked as a research assistant in the Department of Nutritional Science and Toxicology. Jarrell discovered his passion for working with the underserved mental health population while in medical school at The Ohio State University.  He moved to New Orleans in 2008 to start his residency at Tulane University, less than three years after Hurricane Katrina. During his training, Jarrell has had the opportunity to work in one of the most chaotic and socially challenging environments in the country as a member of the rebuilding effort. He also recently traveled to Port-Au-Prince, Haiti to provide medical and mental health relief after the earthquake. Jarrell has worked with many facets of community mental health care, from telepsychiatry in Cajun Country to mobile outreach and assertive community treatment across much of Southeast Louisiana. Jarrell has additionally done inpatient work at NYU's Bellevue Hospital and the University of Miami's Jackson Memorial Hospital. His main interests include eliminating cultural disparities in mental health care and working with the homeless population.
Current position: Tulane University Assistant Professor of Psychiatry Staff Psychiatrist with Resources for Human Development (RHD) Jefferson Parish ACT Team Staff Psychiatrist at South Central Louisiana Mental Health in Lafourche Parish
 Dr. Jacob Sacks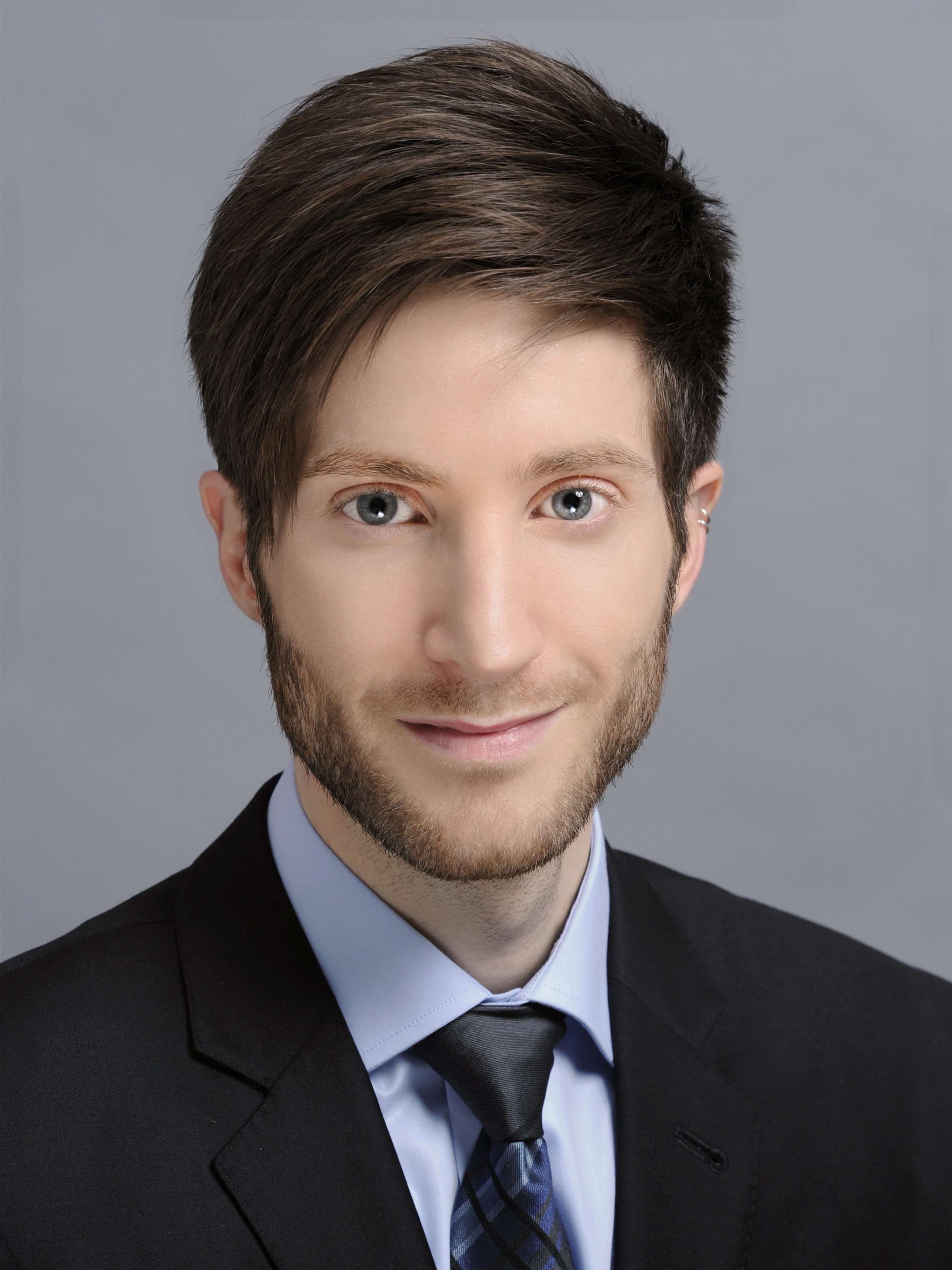 Dr. Jacob Sacks is a California native and grew up in Seattle. He attended University of Washington where he earned a Bachelor of Science in Engineering with Honors as a pioneering member of their undergraduate bioengineering major. He went on to earn a Master of Science in Bioengineering using nanotechnology to study the biomechanics of individual muscle cells. He attended University of Colorado School of Medicine in Denver, where he worked with the Dean of Students to create universal guidelines promoting professionalism among medical students. He also explored his early interest in public health with the GLBT Center of Colorado's campaign to target smoking cessation interventions to the GLBT community. He moved to New York City to complete psychiatry residency at NYU/Bellevue Hospital, learning to provide care across federal, state, and city systems. He worked extensively in Bellevue's Comprehensive Psychiatric Emergency Program, and presented work on effective crisis interventions at the national Institute on Psychiatric Services in 2010. He was officially recognized by the CPEP for his dedication to treatment of the severely mentally ill and aptitude for Emergency Psychiatry. His additional interests include HIV psychiatry, mindfulness-based interventions, medical education, and working with psychodynamic and psychoanalytic concepts.
Current poistion: Private Practice Psychiatrist in San Francisco, CA
2011-2012 Fellows
Dr. Fumi Mitsuishi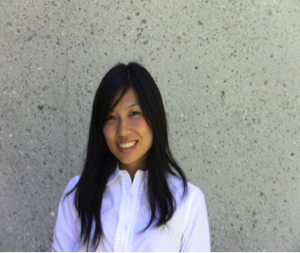 Dr. Fumi Mitsuishi was born in Japan and grew up in France.  She came to the U.S. as a teenager and completed her undergraduate degree at the University of California, Berkeley with a double major in History of Art and Molecular and Cell Biology, with and emphasis on Neurobiology.  After her undergraduate degree she worked as an HIV Services Specialist at the San Francisco Community Clinic Consortium as part of her AmeriCorps service and then worked at ZSFG as a project coordinator on a project led by Dr. Jim Sorensen, called the ED Linkages Project before starting medical school at the UC Berkeley/UCSF Joint Medical Program.  She completed a Masters of Health and Medical Sciences at UC Berkeley titled "Picturing the Disease of the Tropics: Conventions of Clinical Photography and the Display of Race", a historical piece about the depiction of illness and otherness in colonial medicine.  She completed her medical training at UCSF and worked on an ethnographic project on the possibility for collaborative work for the care of patients with HIV mental illness between traditional healers and mental health workers in Uganda.  After graduating from medical school, she matriculated into the UCSF Department of Psychiatry Residency Training Program, where she was awarded the Julius Krevans Award during her internship at ZSFG.  During the last year of residency training, she worked as the Chief Resident at ZSFG.  She has been awarded the UCSF Department of Psychiatry Resident Training Program graduation award for Public and Community Service.  Her interests include medical education particularly of systems level issues, public sector psychiatry, cultural issues in psychiatry, global mental health and humanities in medicine.  
Current position: Division Director, UCSF/ZSFG Division of Citywide Case Management; Associate Clinical Professor, UCSF Department of Psychiatry; San Francisco, CA
Dr. Ryan Shackelford
Dr. Ryan Shackelford attended the University of Denver where he received a B.S. in cognitive science and psychology, with honors, and published in the field of neuropsychology. He spent three years between undergraduate and medical schools working as a counselor in a large state psychiatric hospital in Colorado. He attended the Medical College of Wisconsin where he authored and received several grants related to improving the medical care of the underserved. While at MCW he co-developed a cultural competency curriculum, started a mobile health screening clinic and was a manager of the student run free clinic. He then moved to the University of California, San Diego for residency training where he completed a 5-year combined program in Family Medicine and Psychiatry with a focus on care of homeless persons with serious mental illness. He is passionate about improving the behavioral medicine training of all physicians. He has worked extensively with the San Diego County of Mental Health on developing an integrated behavioral medicine and primary care community clinic system. He contributed to a county-wide web-based lecture series for primary care physicians on the treatment of mood disorders in the primary care setting. Finally, he facilitated a diagnostic interviewing course for family medicine residents during his chief residency year. He hopes to work on promoting the ideal of a truly integrated system within the San Francisco Community Clinic Consortium.