2016-2017 Public Psychiatry Fellows
Dr. Aislinn Bird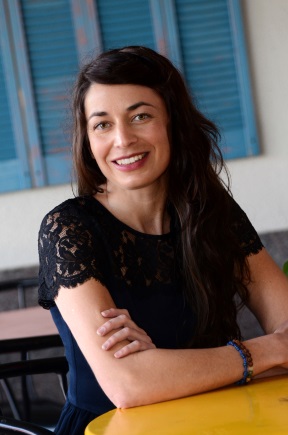 Dr. Aislinn Bird, a Bay Area native, honed her interest in medicine and psychiatry as a volunteer at the Haight Ashbury Free Medical Clinic and as a Case Manager for Community Focus, which serves people with serious mental illness in San Francisco. After earning her MD at UC Irvine Medical School and a MPH at California State University, Long Beach, she entered residency in the Stanford University Psychiatry and Behavioral Science Program where she served as a chief resident. While at Stanford, Aislinn helped teach an undergraduate study abroad course in Cambodia, taught yoga at an East Palo Alto High School as part of her research on the benefits of mindfulness for adolescents, and focused heavily on psychotherapy with a special interest in psychodynamic, couples and CBT for psychosis. Her clinical interests include public health and policy, community program development, mindfulness, nutrition, teaching, and psychotherapy. In her free time, she can be found backpacking, biking, gardening or helping to raise backyard chickens.
Dr. Regan Carey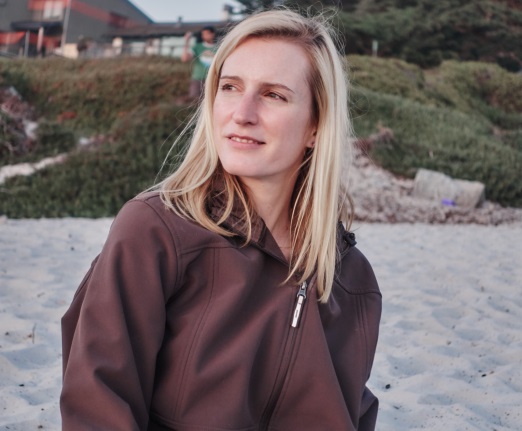 Dr. Regan Carey was born and raised in Western Pennsylvania in one of the small river towns outside Pittsburgh. After studying English and Writing at Chatham College, she worked and travelled several years before heeding the call of medicine. She returned home to Pittsburgh for medical school, then did a pediatric internship at Harbor-UCLA, an experience which furthered her longstanding passion for working with underserved populations, as well as inspiring an interest in improving systems of care. She then completed a psychiatry residency at Stanford, where experiences working with community mental health and severe mental illness were especially salient for her. In her free time Regan enjoys hiking and exploring the natural wonders of California.
Dr. Kory Combs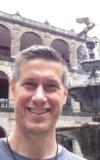 Dr. Kory Combs grew up in Southern California as the youngest of nine children. He graduated from Occidental College in 1992 with a BA in English and Comparative Literature and then took his first job working at a homeless shelter as a social worker and overnight supervisor. There, he began to realize that he loved working with folks caught in the overlaps of poverty, homelessness, mental illness, and addiction. He then worked for Glendale Unified School District for 15 years as an English teacher, basketball coach, and guidance counselor before he decided to make a big jump into medicine. He studied at Duke University, and knowing he wanted to pursue psychiatry, he did research on insomnia and depression. After three years of residency at UCSF, his interests within psychiatry are still very broad, but he has special interest in the intersection between public psychiatry and forensics. He is THRILLED to be a part of the Public Psychiatry Fellowship at UCSF!
Dr. Carrie Cunningham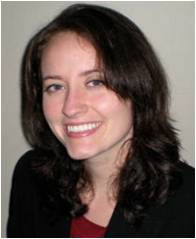 Dr. Carrie Cunningham grew up in San Diego and received her Bachelor's degree in Biology and Women's Studies at Yale University focusing on Women's Health and Public Policy. She returned to California, obtaining her MPH at the University of California, Berkeley in Health and Social Behavior and graduating from UCSF School of Medicine. She completed a Family Medicine Residency at UCSF/San Francisco General Hospital and is a board certified Family Medicine physician. Drawn to Psychiatry since medical school, she further recognized the importance of increasing mental health care access as a resident in primary care. She then headed back to the East Coast to pursue sequential training in Psychiatry at Cambridge Health Alliance. There she was the Integrated Care Chief with interests in curriculum development, mixed methods research, and adapting Integrated Care models for people with severe mental illness.  She is excited to return to San Francisco for the UCSF/SFGH Public Psychiatry Fellowship and combine her training in Psychiatry and Family Medicine.
Dr. Farah Zaidi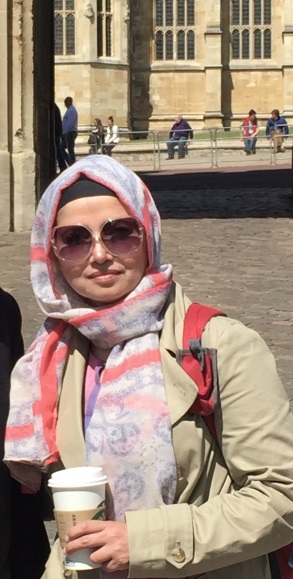 Dr. Farah Zaidi is a graduate of Liaquat University of Medical and Health Sciences in Pakistan and is a Psychiatry Resident at San Mateo County Psychiatry Residency Training Program. Farah began her residency in OB/GYN but subsequently shifted her focus to Psychiatry after a trip to Pakistan during which she witnessed the physical and psychological devastation of underserved communities after a major flood. In 2012, Farah also volunteered at UCSD department of Psychiatry with Dr. David Janowsky. They worked on a research project focusing on personality profiles of patients with various psychiatric disorders. Farah's professional interests include women and minority mental health, community psychiatry, physicians and residents' wellbeing and psychotherapy. Farah is a Resident Councilor in Northern California Psychiatric Society (NCPS), APA's district branch as well as an active member of NCPS's Wellness Committee. She speaks English, Urdu, Hindi and basic Spanish. In her spare time she enjoys traveling, reading, watching movies, hula hooping, meditation, walking on the beach and spending time with family and friends.